ADVANTAGE FINANCE (SA) – 'LOW DOC' LOANS
If you're interested in seeing what kind of mortgages are available for self employed individuals, one option to consider is called a low documentation loan – also known as a low doc loan.
These are a simple type of loan for people who have income and assets, but are unable to provide the required financial statements or tax returns. The basis of these loans is rooted in the applicant declaring their own income derived from their business, making these products the perfect option for people looking for self employed home loans.
The application process is different for low doc home loans due to the lack of normal documents being provided. If your self-employed you will be asked to supply either a letter from your accountant, a bank statement showing your business income and expenses or a business activity statement (BAS) as evidence of a reliable income.
We specialise in helping self employed people secure cost effective low doc home loans for personal or investment purposes. We offer a wide range of products, providing solutions for all different walks of life – including low doc home loans worth up to 85 per cent of your property's value with a choice of flexible supporting documents.
Our market leading self employed home loans are highly popular amongst business people seeking a flexible and fuss-free mortgage option. At Advantage Finance SA we have been obtaining low doc loan approvals for self employed business owners for almost 10 years. We have access to a wide selection of low doc home loans that can accommodate a wide range of purposes and preferred supporting document criteria.
Need more information or explanation?
Contact one of our friendly loan consultants and we will gladly assist you – 08 8351 5444
ADVANTAGE FINANCE SA
'LOW DOC' LOAN OPTIONS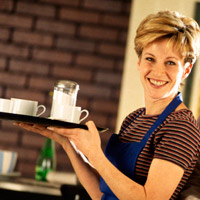 At Advantage Finance (SA) we want you to have your finance your way.
We offer you many loan and finance packages on our website but we also have other loan types that may suit other circumstances.
If you aren't sure of what you need or would rather talk to us about your circumstances, please call us on 08 8351 5444.
Non metro area, rural and interstate enquiries are welcomed – we have clients throughout the country – literally!