ADVANTAGE FINANCE (SA) – PROPERTY INVESTORS
Property values in Australia almost always trend upwards in the long term. That's why investment can be so lucrative if you know what you're doing and enter the market with the right tools for success.
One of the most important tools is undoubtedly the investment loan. Choosing yours may seem like a simple decision, however, there are countless different options available most of which will not be suited to your specific property investment or your individual financial requirements.
Here at Advantage Finance we know how integral the right investment loan is in the success of your property endeavors. That's why we take pride in offering a personalised and professional service, which always gets results for our clients.
Our investment loan offering
Our investment loan offering covers all aspects of borrowing and can serve the needs of both new investors and seasoned property experts. We can help you leverage your existing property to start an investment portfolio, or restructure and grow an existing one. We can also assist in securing low doc loans or structure your loans in a way that's tax effective.
If you decide to move forward and have found a property to purchase, one of our mortgage advisors will meet with you personally. They will discuss your options with you in detail as well as advising on the best way to structure your lending so that your investment stands alone from your home and maximises its benefits.
We know that each investor is unique, so we offer a no obligation consultation so that we can better understand your needs. We'll provide you with a comprehensive 12 page property investment analysis to demonstrate the possible benefits to property investing, from tax benefits, to depreciation.
Why does an investment property loan from Advantage Finance stand out from the rest?
Just about any property investor in Australia can access a stock-standard loan from their bank. However, by doing so you're signing up to a mortgage that doesn't take your specific financial needs and wants into mind.
We spend time to get to know our clients so that our investment property loans are anything but 'stock-standard'. After tailoring a loan to you, we offer regular reviews so that we can help you ensure that you are receiving the maximum tax benefits when you complete your returns.
We also offer annual valuations on your investment property so that you can see your nest egg grow and keep up to date with movements in the market. We conduct annual interest rate reviews to ensure that yours is as low as possible, and that you're not missing out on savings in an environment where rates often fluctuate.
What this adds up to is a service that puts your specific needs first and helps you to reach your property investment goals whatever they may be.
What makes a good property investment?
Property investment is a complex undertaking, and succeeding requires a little knowledge and a lot of good advice. That's where Advantage Finance comes in – we've been helping our clients understand the steps to investment success for years now. We know better than most what it takes and are happy to help our clients in any way that we can.
The following are a few of the most important questions to ask when choosing your investment property:
Is the property in area that is growing in value and where renters would like to live?
Is the property suited to preferences of those in the area, and is it likely to be in high demand if sold in future?
What is the property's rental yield? Is it suited to your financial situation?
After selecting the perfect property investment you won't have to worry about if you can afford it with a loan pre approved and organised by the team here Advantage Finance.
For more information on finding the right property investment, and to get the ball rolling with your investment loan get in touch with our expert team, or fill out an investment loan enquiry form today.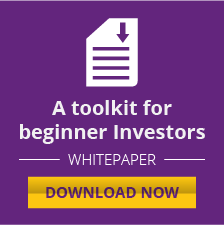 ADVANTAGE FINANCE SA
INVESTING LOAN OPTIONS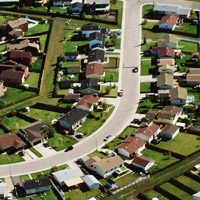 At Advantage Finance (SA) we want you to have your finance your way.
We offer you many loan and finance packages on our website but we also have other loan types that may suit other circumstances.
If you aren't sure of what you need or would rather talk to us about your circumstances, please call us on 08 8351 5444.
Non metro area, rural and interstate enquiries are welcomed – we have clients throughout the country – literally!