Could consolidating your debts save you money?
Australians have been spending more than we earn for years now. In fact, OECD data shows we rank among the top five nations when it comes to household debt. Is your level of debt higher than it should be? Are you paying more interest than you have to?
If you've got personal loans, credit cards or other high interest debt there's a good chance that debt consolidation could save you serious money and help you get your finances under control. To help you be better with money, we've answered a few of the most common questions about debt consolidation. Is it right for you and how much could you save?
When should you consider debt consolidation?
Debt consolidation refers to the process of rolling all of your debts into one easy to manage loan. This could be your home loan or a personal loan.
It may not be the right solution for everyone, but, if you're struggling to keep up with repayments on your current loan/s, it could be worth considering. It makes managing debt far easier by rolling all your repayments into one. You'll only have one repayment date, one loan amount, one interest rate and one set of terms and conditions to worry about.
This will make it easy to regain control of your finances.
Refinancing could also be right for you if you have spare equity in your home and are repaying other debts at the same time. That's because home loan interest rates are generally considerably lower than those of credit cards or personal loans.
Finally, consolidating your debt could be a good idea if you've got bad credit and are in a large amount of debt. Making money management easier, lowering your interest rate and having a loan tailored to your financial situation could help you get out from under your debt.
How much could you save by consolidating your debts?
The amount you could save by consolidating all your loans depends on your unique situation and you should speak to a local loan consultant before making any decisions. For example, let's have a look at how much you could save by rolling your credit card and personal debts into one easily manageable loan with Advantage Finance.
Let's say you have $10,000 in credit card bills at the Canstar quotes average interest rate of 19.1 per cent. And that you have a further $10,000 in personal loans at Canstar's average rate of 12.73 per cent. You'd pay a grand total of $3,183 in interest a year.
If you rolled all that debt into your home loan at a rate of 6 per cent, you'd save $1,983 in interest. You'd also enjoy simplified repayment terms and the help of a professional loan consultant every step of the way. Your situation is likely to differ from our above example, so get in touch with the team at Advantage Finance to find out how much you could save.
Why choose Advantage Finance for debt consolidation?
You are unique, your debt is unique and your financial situation is unique. Here at Advantage Finance, we take the time to understand you and exactly what you need to improve your financial position. We then tailor a loan to suit you specifically.
That means your repayments will be customised to your financial situation, you may get a lower interest rate and your debt could become more manageable. What's more, you'll have the advice and assistance of one of our experienced loan consultants at all times – from your loan's establishment right through to your last repayment and beyond.
To find out if debt consolidation is right for you and to make bad debt a thing of the past, get in touch with a loan consultant at Advantage Finance today.
ADVANTAGE FINANCE SA
DEBT CONSOLIDATION LOAN OPTIONS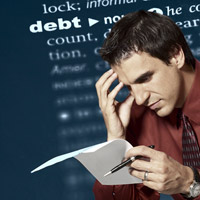 At Advantage Finance (SA) we want you to have your finance your way.
We offer you many loan and finance packages on our website but we also have other loan types that may suit other circumstances.
If you aren't sure of what you need or would rather talk to us about your circumstances, please call us on 08 8351 5444.
Non metro area, rural and interstate enquiries are welcomed – we have clients throughout the country – literally!