ADVANTAGE FINANCE (SA) – COMMUNITY FOCUS
Advantage Finance (SA) has a mission is to be a responsible business partner with the community and give back something that assists fellow citizens. This is reflected in our commitment to our sponsorship programs, with particular focus on community clubs and family/social interaction.
Through selected sponsorships Advantage Finance (SA) supports many associations, clubs and families in their local community events and activities.
Advantage Finance (SA) sponsorship programs aim to:
Reinforce our commitment to local communities
Enhance our standing within the corporate sector
Help support and maintain our image and identity
Position the company as a leading finance and loans solution provider
Please fill out the form below to apply for an Advantage Finance (SA) sponsorship program.
ADVANTAGE FINANCE SA
COMMUNITY FOCUS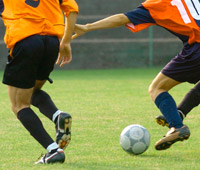 No matter whether you are building, renovating or investing – Advantage Finance (SA) have a range of lending and financial solutions that will assist you to realise your dreams and achieve your goals.