Buy your first home with Advantage Finance for peace of mind.
Buying your first home is one of life's biggest moments. It's a rite of passage to adulthood and the first step onto a long road to a better financial future and retirement. With so much weighing on this one decision, you want to be absolutely sure you have the best advisers available helping you find your way.
Choosing your first home loan is an essential part of the process, and that's where Advantage Finance comes in. We've been helping home buyers get it right for over a decade now, and our expert advisors specialise in tailoring a loan to your needs and your specific financial situation.
Why choose Advantage Finance?
There are thousands of banks and mortgage brokers that offer first home loans all around Australia, but you need to choose one that understands you. Many lenders will choose a loan 'off the shelf' that doesn't necessarily suit your needs. That can have disastrous results – you may pay more interest, struggle to make repayments or pay exorbitant fees.
Here at Advantage Finance, we take a different approach to arranging your South Australia home loan. Our specialist advisors will work to understand exactly what you need, before putting together a home loan package that's tailor made for you. There's nothing 'off the shelf' about what we do.
We're also well aware that nobody's finances are the same. If you're self employed, have bad credit history, non-genuine savings or only have a small deposit we can help. By accessing loan products from a wide variety of lenders we can find one that suits your situation – no matter what it is.
How much do I need for a deposit?
A 20 per cent deposit is a good place to start when saving to buy your first home, and many mainstream lenders may demand you have this amount. Here at Advantage Finance, we know how hard saving such a massive deposit can be so we'll work with you to find you a more suitable loan.
Thanks to our relationships with major lenders and our expertise when it comes to South Australia home loans, we could find you a loan requiring a deposit as low as 5 or 10 per cent. If you're buying property in South Australia, that should be a fairly small amount.
Unlike most lenders we even offer home loans to buyers using non-genuine savings as deposits, providing you fit certain criteria.
What makes an Advantage Finance loan special?
The most important thing about your home loan products is that they're structured to help you meet your goals, whatever they may be. Helping you achieve your home buying aspirations is what we're best at, and with our advice and guidance you'll have one less thing to worry about when buying your first home.
We also offer a range of features as standard additions to our home loans. These include direct salary crediting, unlimited redraw, free splits and no ongoing fees, all of which are purposed to make your South Australia home loan as flexible and easy to manage as possible.
We don't disappear as soon as you've signed on the dotted line either. We'll stay around from the first call through to the day you settle your loan and beyond, on your beck and call to answer any questions, help you refinance or quickly solve any problems.
We know how hard buying your first home can be, so let us make it easier for you. Submit an online application for your first home loan today and take the all-important first step towards owning your first home in South Australia.
ADVANTAGE FINANCE SA
FIRST HOME LOAN OPTIONS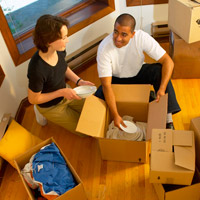 At Advantage Finance (SA) we want you to have your finance your way.
We offer you many loan and finance packages on our website but we also have other loan types that may suit other circumstances.
If you aren't sure of what you need or would rather talk to us about your circumstances, please call us on 08 8351 5444.
Non metro area, rural and interstate enquiries are welcomed – we have clients throughout the country – literally!